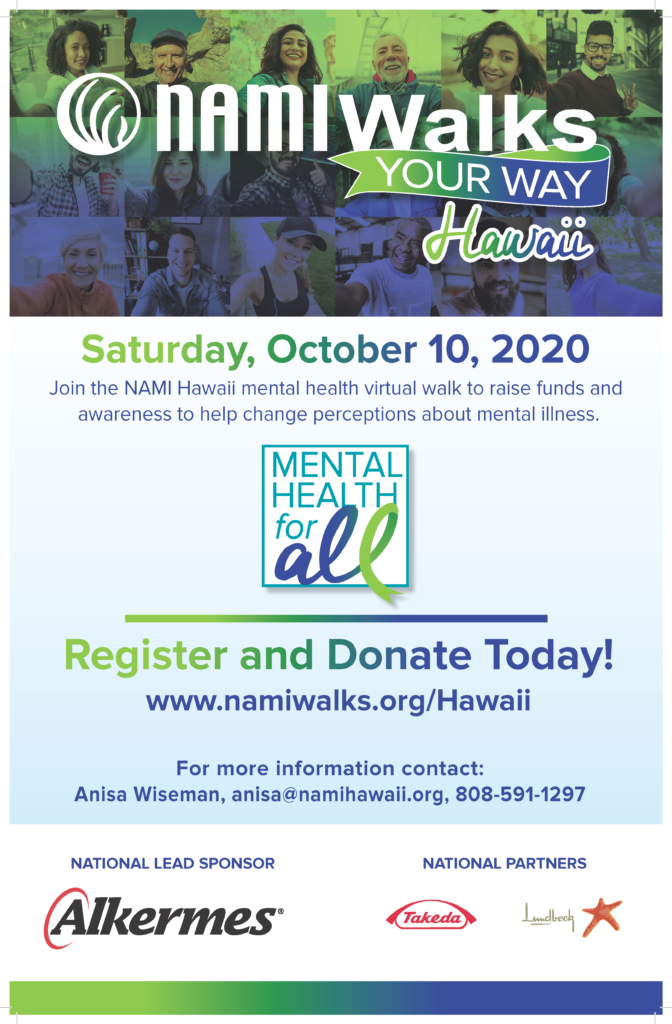 What does a virtual walk look like?

We are trying to create the same sense of community that we all feel in person, online. Join us for a day of community. We will have 30-minute Zoom sessions where we can practice or learn some coping skills, also live-streamed on Facebook. Enjoy time for us all to walk in our own neighborhoods at the same time and some stories of hope.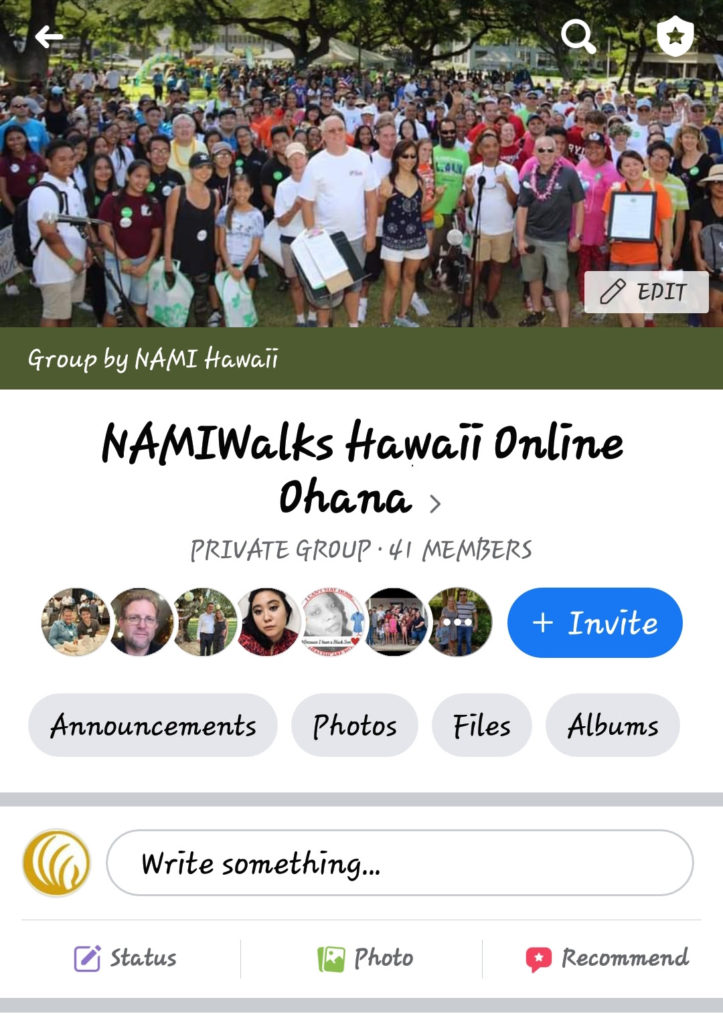 Join our Facebook Group: NAMIWalks Hawaii Online Ohana
We will share activities from the day here, please be a part of our online community.