NAMI Hawaii is partnering with Samaritan Couseling for another round of Mental Health Workshops over the summer on Zoom: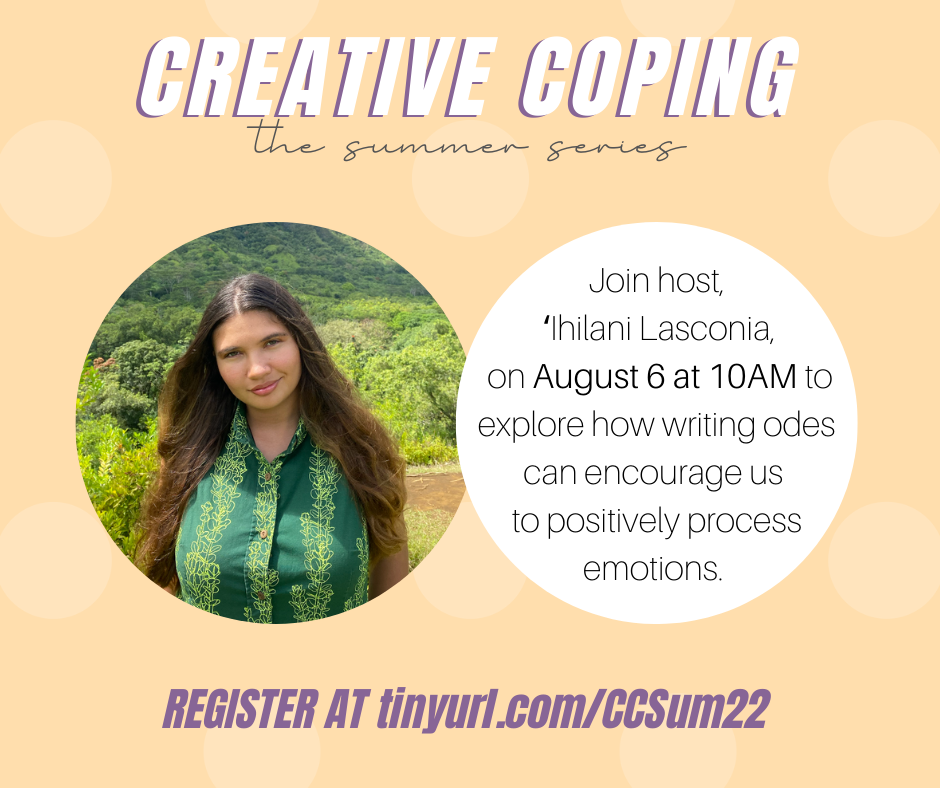 NAMI Family & Friends is a free 2-day seminar for people who have loved ones with a mental health condition. The seminar is led by trained people with lived experience of supporting a family member with a mental health condition. You will learn about treatment, communication, crisis strategies, and where to find community resources.
Upcoming classes held virtually via Zoom on Saturdays:
SPACE IS LIMITED TO 20 PARTICIPANTS. You must register by phone or email to attend this class.
Register: info@namihawaii.org
For people who want to further their learning:

NAMI Family-to-Family is a free, 8-session educational program for family, significant others and friends of people with mental health conditions. It is a designated evidenced-based program. This means that research shows that the program significantly improves the coping and problem-solving abilities of the people closest to a person with a mental health condition. It is taught by NAMI-trained family members who have been there, and includes presentations, discussions and interactive exercises.
2022 (tentative dates):
August 6, 13, 20, 27; September 3, 10, 17, 24 (Saturdays, 9 am to 12 noon HST) 
SPACE IS LIMITED TO 20 PARTICIPANTS. You must register by phone or email to attend this class.
Register or find out more: info@namihawaii.org
More classes are planned to be held throughout the year, please check our programs page for tentative dates, or contact us via email.
find your island's affiliate:
NAMI Hawaii provides free support, education, information and resources.
If you or a loved one is struggling with a mental health condition, please contact us at info@namihawaii.org or give us a call at 808-591-1297.
Upcoming Events
July 2, 2022
Creative Coping Workshop
July 9 & 16, 2022
Family & Friends
Aug 6, 2022
Creative Coping Workshop
Aug 6 to September 24, 2022
Family-to-Family
Summer 2022
Samaritan Counseling Center Workshops
August 10, 2022
Walk Kick Off
October 8, 2022
NAMIWalks Hawaii 2022
NAMIWalks Big Island 2022
~
Dates are subject to change.
Events require registration.  Please contact us for more info, email at info@namihawaii.org or call us at (808)-591-1297.
Welcome to NAMI Hawaii. We Invite YOU to be a Part of Our Community.
We are NAMI Hawaii the state organization of NAMI (National Alliance on Mental Illness), the nation's largest grassroots mental health organization dedicated to building better lives for the millions of Americans living with mental illness and their families. Founded in 1979, NAMI has become the nation's voice on mental illness. With organizations and affiliates in every state, NAMI effectively provides advocacy, research, support, and education about mental illness.
Established in 1991, NAMI Hawaii State is also dedicated to improving the quality of life of individuals and families affected by mental illnesses. Through support, education, advocacy, and awareness we improve the lives of people in Hawaii who live with mental illness. We serve our community by empowering these people to confront the profound injustices brought on by the difficulties they are forced to endure. Along with our supporters and volunteers we work to chart a course to meaningful change in Hawaii and a path to recovery.
NAMI Signature Programs and Support Groups
Visit our Programs & Services page, or contact: info@namihawaii.org for more information
NAMI Programs are for people whose lives have been affected by mental illness. At NAMI Hawaii, you'll meet families who have struggled with the mental illness of their loved ones or people living in recovery from mental illness.  We come together, in a safe and comfortable setting, to share our struggles, promote hope and build a better tomorrow for our loved ones and for ourselves.  NAMI Hawaii is committed to offering community-focused education, advocacy, and support programs for family caregivers and individuals living in recovery.
We believe treatment works, recovery is possible, there is hope, and you are not alone! Join us and see.