< Page under construction >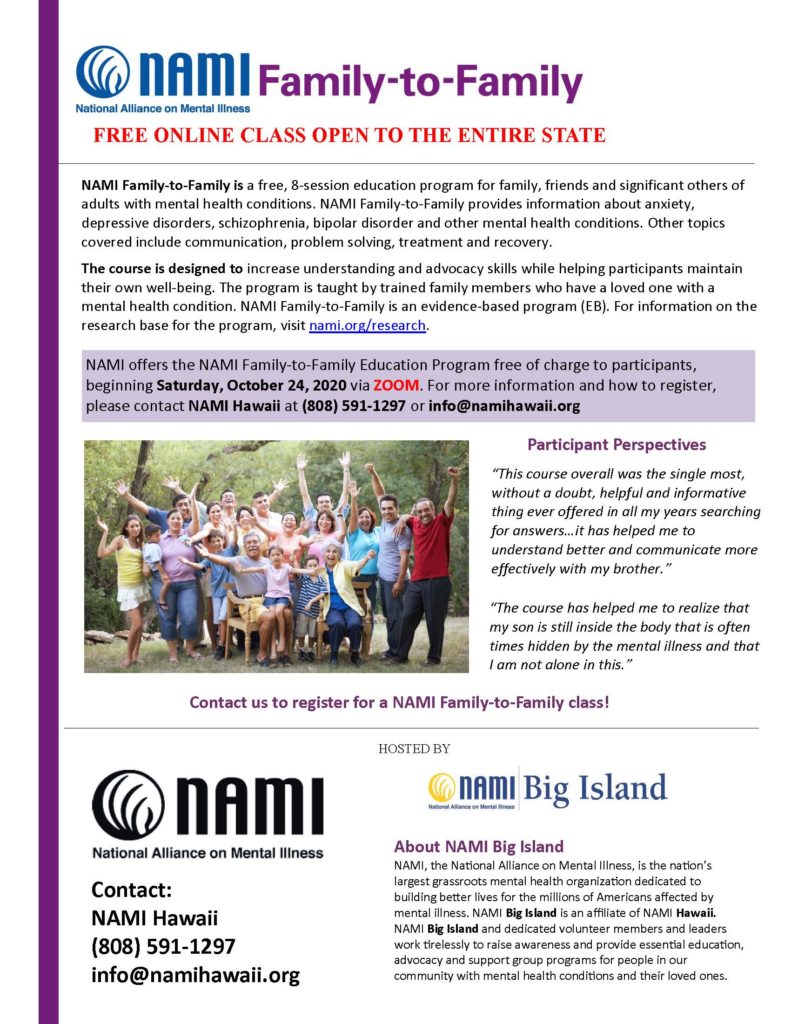 Our affiliate, NAMI Big Island, is hosting an 8-session Family-to-Family class via Zoom starting October 24th,10:30 a..m. – 1:00 p.m (HST).
Please email us at info@namihawaii.org or call us at (808) 591-1297 to register or to find out more.
On October 10, NAMIWalks Big Island held a virtual experience and joined by NAMIWalks across the country. NAMIWalks Your Way meant what it sounds like: participants got to make NAMIWalks their own. You could walk a 5K—through your neighborhood, around your backyard, on your treadmill. Or you could do something else meaningful and fun to celebrate our virtual walk day.