Become a NAMI Hawaii Volunteer:
Join us in working together to improve the lives of people affected by mental illnesses.  
We are looking for dedicated, self starters who want to impact our community.
THE BEST WAY TO LEARN HOW YOU CAN GET INVOLVED IS TO PLUG IN.                                                                                                                                                      Join a class, support group, walk, or other program and become a regular.  Ask if you can become mentored be a volunteer.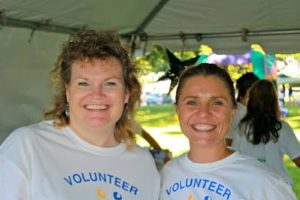 Here are some areas where volunteers are needed in 2021:
Statewide
Speakers who have experience with mental health conditions
Legislative Advocacy join the advocacy committee
Social Media
Start a NAMI on Campus Club
Start a Faithnet in your church or faith group
Mental Health Awareness Day at work, school or church
Find a creative way to get MH out there, to Drs. Business, Schools
Big Island
Guest speakers – F2F, Ending the Silence, etc.
Tech Assistance (Zoom) – for classes and website
NAMIWalks 
Trained Certified Teachers – for upcoming classes and support groups
Kauai  volunteer for 2 hours per week to help with:
Taking monthly Stakeholders meeting minutes.(2 hours per month) 
Send out agenda for monthly stakeholders meeting. 1 hour per week. 
Send 2 invite emails to members list for peer support groups 2x per month held on Hawaii zoom. 2 hrs. 
Post monthly info on google state NAMI site 1 hr
Maui
Support group leaders
Teachers
Admin
Speakers
Oahu
Support group leaders
Mentees for Family to Family Education and Peer to Peer Education
Admin
Speaker
or find out more in a recording of our volunteer opportunities meeting below: