On Saturday, October 12, 2019, 855 people, including people living in recovery from mental illness, their families and friends, professionals, youth and seniors, faith groups and community groups gathered at Honolulu Hale, Civic Grounds for Hawaii's largest mental health awareness walk. We raised $77,013 to fund mental health education and activism.
The event, which benefits the National Alliance on Mental Illness Hawaii (NAMI Hawaii), raises vital funding for no-cost education and support services for more than 284,600 people in Hawaii impacted by mental illness each year.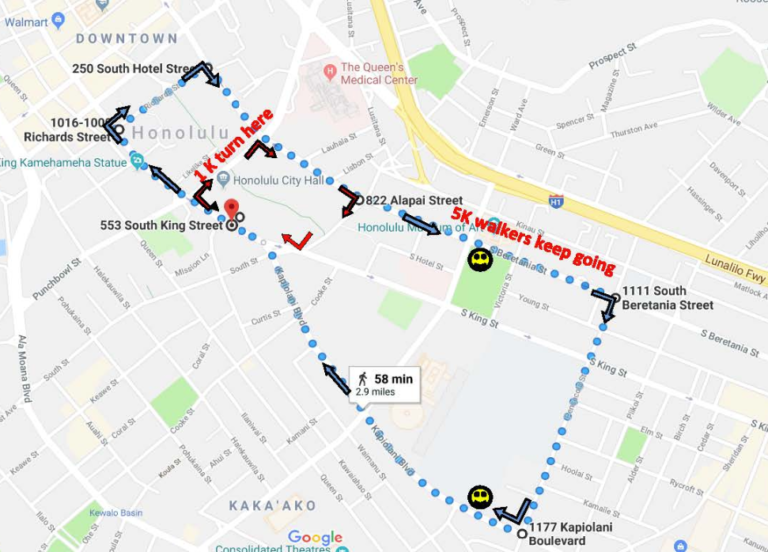 We had both a 1K (~15min) and 5K (1 hour) route for our walkers this year.
About 855 people (62 Walk Teams) joined us on our walk for mental health awareness
Our Top Teams of 2019:
Jay Walkers: Mike and Margie Durant $24,075
Team Ari: Steven K. $2,225
Christian NAMI Faithnet Virtual Team: Kumi $1880
Fern & Friends: Francesca L. $1,590
Paiko Paicers 2019: Linda T. $1,500
Hawaii Psychiatric Medical Association: Evan T. $1,250
'Ohana Health Plan: Maruel U. $1,195
Hina Mauka Heather B. $1,171
dyNAMIte: Greg K. $1,055
Hawaii Arts Alliance: Loke S. $785
and our top individual walkers:
Margie Durant $6,510

Mike Durant $3,155

Mary Y. $2,710

Steven K. $2,125

Kumi $1,880

Francesca L. $1,590

Kirsten M. $1,425

TyQuitta P. $900

Anisa $725

Barbara S. $715

Melanie R. $710

Leilani R. $600