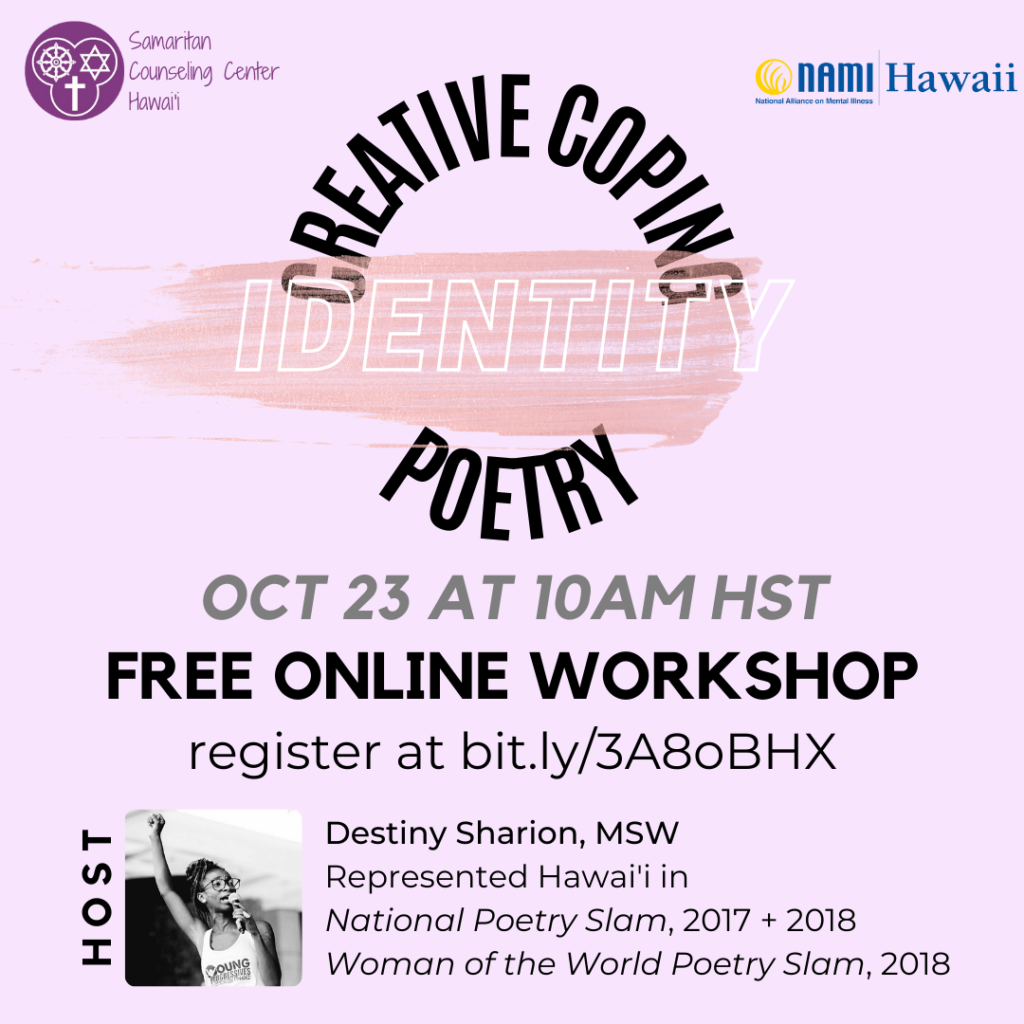 Identity Poetry is a poetic style that asks the writer to describe themselves in an artistic fashion. During this session we will utilize a variety of poetic devices to write about who we are on a micro, mezzo, and macro level and how that relates to our connection to place and community.
Anyone and everyone can attend. Whether you're looking to learn more about poetry for your own personal practice, or you're a teacher/professional looking to incorporate poetry into your lessons, you will find this workshop valuable. All are welcome!
You can register here for free.